Development of the Water-Cooled
VRV

Multi-Split Type Air Conditioner

Depending on the location, there were cases when installation was not possible for air-cooled VRV because of refrigerant piping length. However, the appearance of water-cooled VRV allowed units to be flexibly arranged without limitations of refrigerant piping length. Individual air conditioning also became possible in large-scale buildings such as high-rise buildings. Because water-cooled type air conditioners do not require heat exchange with air, they can be installed in the closed environments of underground shopping areas and in cold climates where outdoor temperature is low. With the arrival of water-cooled VRV, the market of VRV has greatly expanded.
Air-cooled
VRV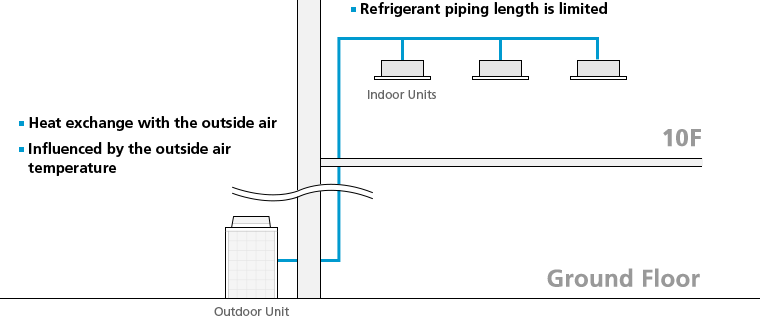 Water-cooled
VRV