Waking up tired or wanting to sleep more?
A good night's sleep leads to an excellent start to the day.
During sleep, people go through cycles of deep and light sleep. The key to enhancing the quality of sleep is to understand and leverage this sleep cycle. Daikin optimally controls the air while you sleep according to your sleep cycle. As your body temperature falls during the first few hours of sleep, it adjusts the temperature so as not to excessively cool you down. As your temperature gradually rises in the morning, it greets you with a fresh breeze. In addition to adjusting the temperature, Daikin is advancing its research comprehensively, adjusting the AC's light and sound, to promote restful sleep.
A good night's sleep will energize your tomorrow.
Air that brings about good sleep will relieve your exhaustion from the day and energize your tomorrow.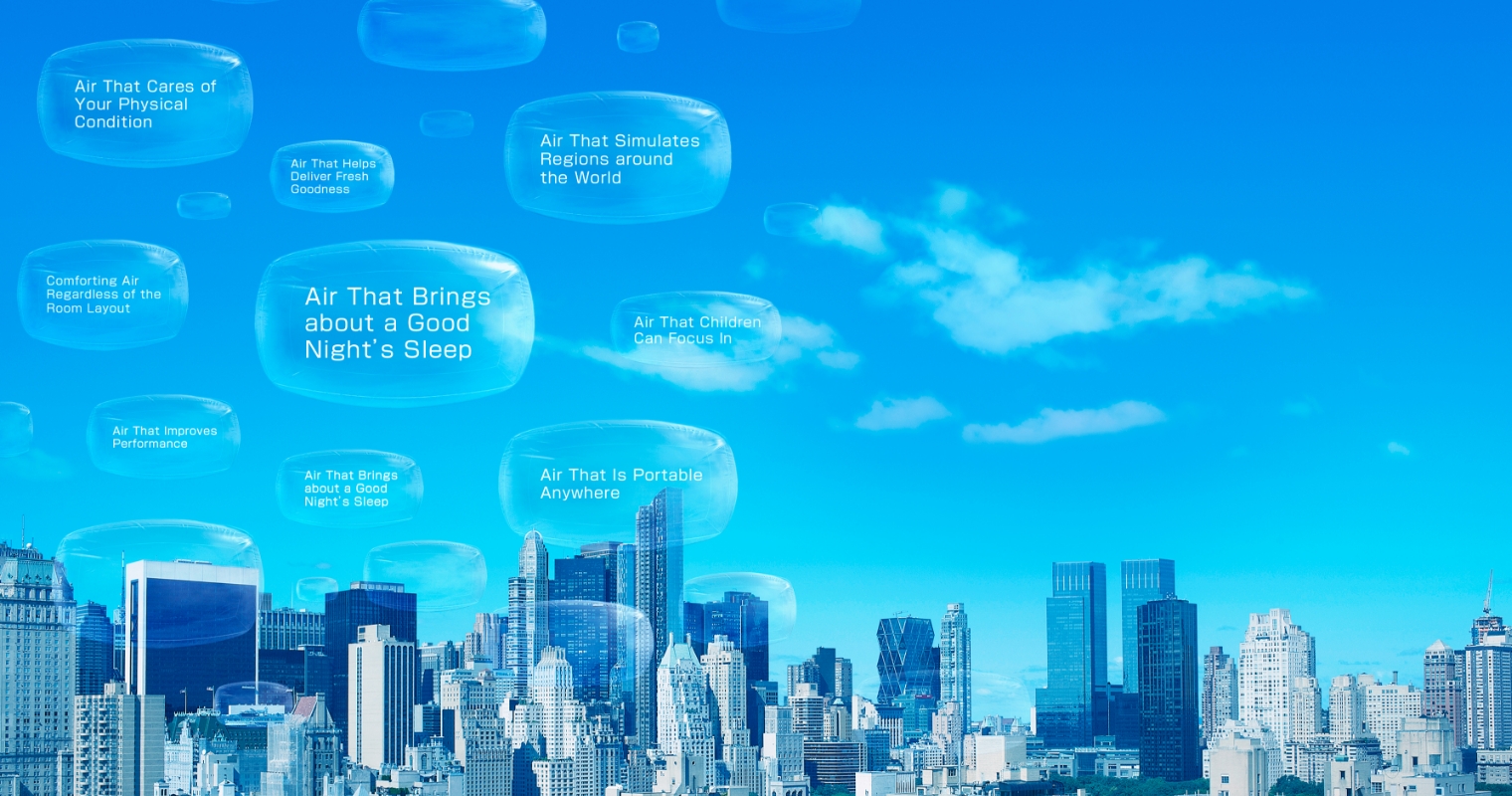 For people to become healthier both mentally and physically, for people to advance further in their studies or work, and for family and friends to be full of smiles.
Daikin will realize such a vision by creating ideal air.